Lady Lions downed by Lady Rangers
The varsity softball team faced defeat against the Vista Ridge Lady Rangers last Thursday. The Lady Lions fell to Vista Ridge 5-12. Seniors Gabby Walton and Hailey MacKay both had scores and the game, sophomore Emily Walton also scored off of her sister's single hit.
"It's really fun to have my sister back me up, and it's always exciting to score but it's cool to score each other," G. Walton said. "It's also special because it's the only time we've played on the same team and the only time we ever will."
The game started off close with a score of 4-3 after the third inning with the Lady Lions in the lead. After the next inning, the score was 5-6 with the Lady Lions only down by one. However, the game escaped the team with Vista Ridge scoring six points the rest of the game. E. Walton registered two single hits in the game after the third inning, and G. Walton hit a few singles as well. MacKay hit a couple of singles added onto that. 
"
It's really fun to have my sister back me up.
— Gabby Walton
"We played good defense for the most part, but we have to score more runs because we don't have dominant pitching this year," MacKay said.
Tomorrow, the Lady Lions travel to Dripping Springs to battle the Lady Tigers at 7.
About the Contributor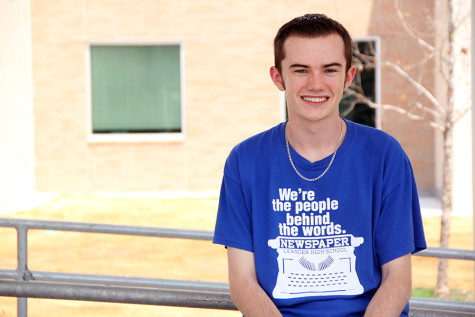 Jack Densmore, Editor-in-Chief
Hello, my name is Jack Densmore. If I had the ability to be Liam Neeson for a day I would. Not only has he trained Obi-Wan Kenobi, but also Batman. Also...