Skills in the USA
Group advances to state with re spin on long board
Juniors Buddy McBroom, Chris Cecchini, and Jeremy Redden placed 2nd out of 12 in the state competition for skillsUSA. McBroom designed a re spin on an old idea of the long board.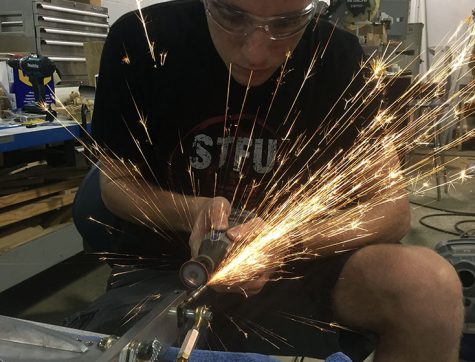 He and his team have advanced to state with a score of 936 out of 1000. The project was for skillsUSA, an organization designed to help those practice in the field of their future occupation.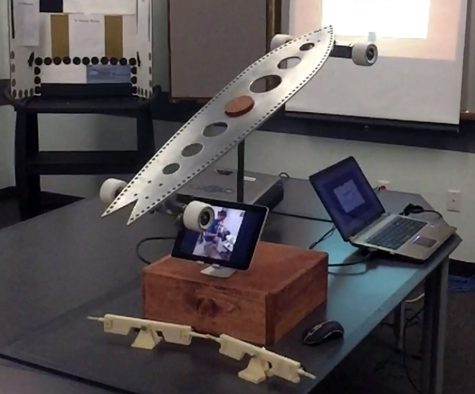 "I was nervous yet confident going into the competition," Mcbroom said. "I knew we were ready, but I was still nervous. We could not have gotten there without our mentor Mr. Wasson."
The group received plaques for getting second place. For the competition the group also each received a silver medal.
"Right before the announcement of our competition," McBroom said. "We were all on the edge of our seat, hoping we would place. They called 3rd place, not us. Then they called our names and we were very excited. We got up and went down to the stage to receive our medals. Getting second place got us the confidence and motivation to do better next year."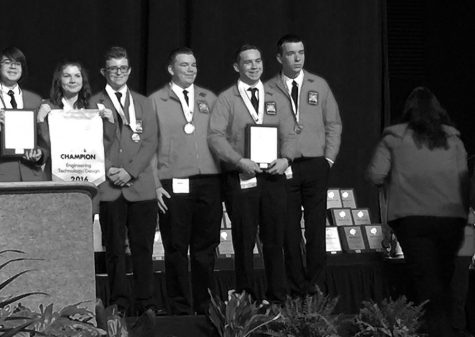 After the competition, the team went to the hockey game to bond after their victory with the tickets they were given. The group also won best of show for precision engineering.  
"I believe that placing second meant a lot to my team," Redden said. "We put a lot into that project, and didn't really know what we're going up against. It was all of ours first time in Skills. Placing second is just one more tally on the school's records, but it's still really awesome, and speaks about not just the students, but the mentoring abilities of its staff."
Next year though, the group will be missing a member. Redden will be moving and be unable to participate. The group has not thought of a project to do yet but they might build a car and enter it as a project.
"The only thing I wish we had done differently would have been practicing our presentation more," Redden said. "I believe that if we'd done that, we might have moved on father in the completion."