Loading ...
Follow us on Twitter @LHSROAR
April 12, 2017
Learning about the science of love, how culture affects decision making, and how...
February 1, 2017
The Youth and Government team competed this past weekend in the 70th annual YMCA...
Choir has successful winter concert
December 12, 2016
On December 1, 2016, choir hosted their annual winter concert at 7:00 p.m in the PAC...
Book Club reads The Girl on the Train
November 30, 2016
The book club read The Girl on the Train, written by Paula Hawkinson, November 8th in their meeting. Some members watched the movi...
View All »
Featured Gallery
by Michelle Parker, Staff Writer
A constructive summer can set the foundation for a rewarding school year. Summer brings longer days, warmer temperatures, and more time for fun; utilizing time wisely can combine festivities with fruitfulness. Stave off boredom and idleness with these suggestions. 1. Learn something To some, summer sch...
June 2, 2017 • Comments closed
May 24, 2017
May 19, 2017
May 15, 2017
View All »
by Amanda Nguyen, Staff Writer
AP World History is a challenging academic class that analyzes human culture and society over time. It's an opportunity for students to take a special college level learning experience that may lead to possible university credit in the future. Advanced placement helps students to develop critical t...
May 19, 2017 • Comments closed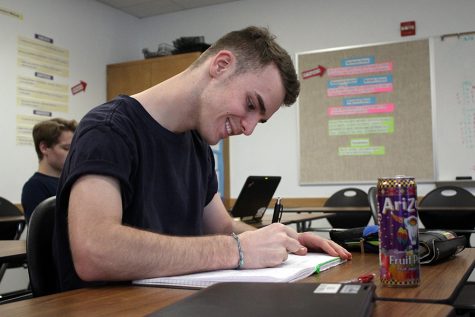 May 15, 2017
Leander is privileged to be able to offer students two different advanced programs, AP and IB. However, lately, there has been a kind of rivalry or debate...
February 21, 2017
Chances are, when you think of February, you think of Valentine's Day. Heart shaped chocolate boxes and pink stuffed bears will pop into your mind. Cupid ...
View All »
by Taylor Key, Staff Writer
Gorillaz is virtual band created by the Damon Albarn and Jamie Hewlett in the late 1990's following four fictional characters created by the duo: lead singer 2D, bass player Murdoc, drummer  Russell and guitarist Noodles. On April 28 of 2017, following close to an 8 year hiatus and talk of them never...
May 31, 2017 • Comments closed
May 19, 2017
May 19, 2017
Album Review: Welcome Home by Zac Brown Band
May 15, 2017
View All »