by Amanda Nguyen, Staff writer
Everyone's experience with mental health is different. Going through a mental disorder can be an intense and devastating time. To most who struggle, having a support system from friends and family can be very important. If someone you know has a mental disorder, you may also be experiencing some dif...
May 24, 2017 • No Comments
May 15, 2017
May 3, 2017
April 30, 2017
View All »
by Amanda Nguyen, Staff Writer
AP World History is a challenging academic class that analyzes human culture and society over time. It's an opportunity for students to take a special college level learning experience that may lead to possible university credit in the future. Advanced placement helps students to develop critical t...
May 19, 2017 • No Comments
February 21, 2017
Chances are, when you think of February, you think of Valentine's Day. Heart shaped chocolate boxes and pink stuffed bears will pop into your mind. Cupid ...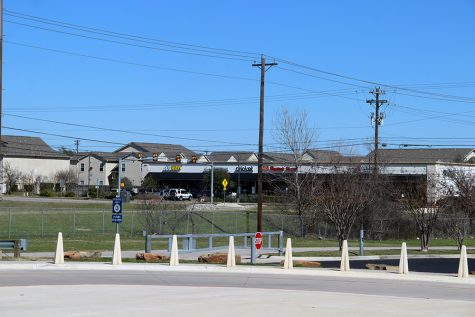 February 15, 2017
To the lament of some students, all of LISD's campuses are closed, meaning students must be signed out by a guardian before leaving the campus prior...
View All »
by Michelle Parker, Staff Writer
From sexual harassment to racist ceramics, Netflix's series Master of None tackles many hard-hitting issues in its second season. The release follows the cliffhanger ending of season one, picking up with main character, Dev (Aziz Ansari), in Italy. We meet his new love interest, in black-and-white f...
May 19, 2017 • No Comments
May 19, 2017
Album Review: Welcome Home by Zac Brown Band
May 9, 2017
May 1, 2017
View All »