Top 10 upcoming movies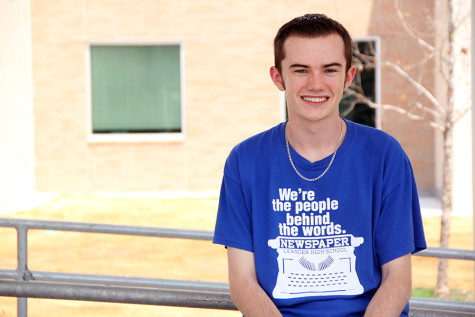 More stories from Jack Densmore
Many movies will be coming out this summer. Here's the Top 10 Upcoming Movies to watch during this summer!
1. Avengers: Age of Ultron
Probably the most hyped super-hero sequel ever, Avengers: Age of Ultron will be hitting theaters May 1st and will surely bring in box office hits. This will definitely be a movie to see as it continues the stories of the Avengers with Captain America, Iron Man, The Incredible Hulk, Black Widow, Thor, and Hawkeye.
2. Jurassic World
Another sequel, Jurassic World, will be coming to theaters June 12. The trailers have excited many fans of the classic Jurassic Park movies, and will surely be a big hit. The park if finally open, but a new attraction is going to cause chaos.
3. Inside Out
Pixar is at it again with another surely amazing animated movie. The story idea is very clever and it should join the collection of great Pixar movies. If parents and kids need to see a good movie then this is it. Parents set your calendars to June 19. A view inside people's minds is brought to life by Pixar as many will get to see their emotions in the form of characters.
4. Ant-Man
Another superhero movie has made it onto the list. Ant-Man will be released on July 17 merely two months after Avengers: Age of Ultron. Superhero fans should be excited judging by the trailers. A new superhero enters the mix and has the powers of strength and can shrink to small sizes.
5. Pixels
Pixels judging by the trailer seems like a clever comedy based on video games. The movie will surely bring at least some laughs so if you need to brighten your spirits then give this movie a try on July 24. Old arcade video game characters have come to attack New York! Can man kind survive?
6. Terminator Genisys
He is definitely back, Arnold suits up again as the terminator on July 3 to bring back the action packed series of Terminator. As the war continues against machines a soldier must go back in time to save a main character.
7. Minions
The popular gang of workers from Despicable Me now have their own movie on July 10! Due to their popularity the movie will surely be popular for kids.
8. Magic Mike XXL
Ok ladies, Magic Mike is coming back to theaters on July 3 and the movie will surely bring large audiences looking to see Channing Tatum.
9. Fantastic Four
The superhero remake of the four superheroes many love. The movie looks to please judging by the trailers so it should be good. August 7 is sure to be fantastic. The origins of the four superheroes will be explored and maybe even changed.
10. Ted 2
Ted and Seth MacFarlane are back and ready to make everyone laugh. The first movie was really good at cracking a smile so this movie should do just the same on June 26.
About the Contributor
Jack Densmore, Editor-in-Chief
Hello, my name is Jack Densmore. If I had the ability to be Liam Neeson for a day I would. Not only has he trained Obi-Wan Kenobi, but also Batman. Also...