Top five things to do in September
Send off the summer with culture and history
Another Texas summer is coming to a close. While it's a goodbye to the blistering heat, the days are numbered before autumn- and colder temperatures- settle in. With a cool breeze, September brings time-honored culture and amusement to Austin.
Sept. 16: Mexican Independence Fiesta
In celebration of Mexico's independence from Spain, the shores of Lady Bird Lake will host a day of live music. For its 39th year, Fiestas Patrias will donate the event's profits to the preservation of Mexican-American culture, scholarships for Hispanics, and funding for youth programs. After three decades, the nonprofit has donated more than half a million dollars to the community.
Sept. 17: Austin Museum Day
For its twentieth year, over three dozen museums will open their doors for free. In addition to thousands of Texans enjoying free admission, some museums will offer activities and demos; the Bullock Museum will host a "Pong to Pokemon" exhibit with activities from local companies. Go museum-hopping across the city or participate in Austin Museum Day's photo contest.
Sept. 23-24: Pecan Street Festival
This Austin tradition returns for another season of arts and music. Named an Austin Official Heritage Festival, the weekend event will transform Sixth Street to a bustling market of local artisans and crafters. For its 36th annual festival, almost 50 local musicians will play on three stages all day. Profits from the festival are donated to Texan charities, like Austin Parks and Recreation.
Sept: 29-30: Mediterranean Festival
"Medfest" returns for its 85th year for a two-day celebration of Mediterranean music and food. Enjoy a variety of foods from Eastern Europe, including Greek spanakopita and Lebanese kibbee. Besides scores of food, the festival also offers a marketplace, dance performances, and live music. Its origins lie in the women of one of Austin's first Eastern Orthodox churches, St. Elias Church, who sold bread to raise money to build the parish. Today, the event is recognized as one of Austin's best food festivals, and still benefits St. Elias.
Sept. 30: Austoberfest
For over a century, Austin Saengerrunde has celebrated Oktoberfest in Austin. While the organization has a rich history as one of the oldest ethnic organizations in Austin, Austoberfest celebrates Texas-German heritage. The night will include dinner, a concert by both of Saengerrunde's choirs, and traditional German and Czech dance performances.
About the Contributor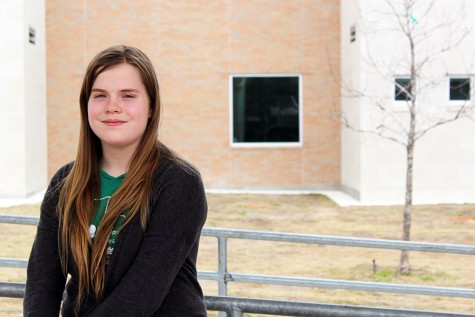 Michelle Parker, Staff Writer
Hi! I'm Michelle Parker, this is my second year on The Roar staff. I'm very excited to see what this year brings us. I have three dogs whom I love and...