Charlie Hebdo shooting brings outcry for free speech
12 confirmed dead after gunmen attack satirical French news magazine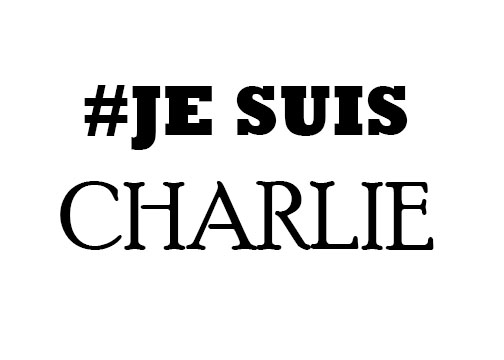 At least three suspects remain at large after a terrorist attack made on Wednesday at 11:30 a.m. Paris time (5:30 a.m. ET). The attack occurred at the controversial, satirical news magazine, Charlie Hebdo, which had published cartoons of the Muslim Prophet Muhammad.
Police say two hooded, black-clothed gunmen, armed with AK-47s, entered the building through the front door shooting and killing a receptionist before heading to the third-floor offices, and killed eight journalists, a guest, and a police officer who was assigned to protect the workers. Several other people were injured, including four who are in serious condition. The attack took place during the newspaper's daily editorial meeting.
As the attackers fled, they shot a police officer point blank on the street, before they drove away in a high-jacked, black getaway car.
The Charlie Hebdo magazine is no stranger to threats of violence and attacks, having had editors and journalists put under police protection recently as the amount of threats escalated.
Videos posted to YouTube show the attackers shouting  the Arabic phrase "Allahu Akbar"–or "God is Great." The men were also heard shouting, "We avenged the Prophet Muhammad! We killed Charlie Hebdo!" in flawless French.
BBC News calls the incident "an apparent militant Islamic attack." Due to the gunmen's disguises and organized getaway, police believe this wasn't a "lone wolf" project, and it could possibly have multiple conspirators.
Police failed to apprehend the suspects, but President Obama vows to offer any assistance until the "terrorists are brought to justice."
Until the criminals are caught, French President Francois Hollande has placed the city of Paris on high alert, warning citizens of suspicious activity.