Top 10 Ways to Beat the Winter Weather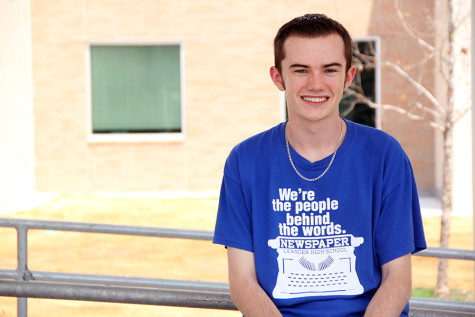 More stories from Jack Densmore
Oh, the weather outside is–COLD. Stay warm by using these top 10 ways to beat the cold weather!
1. BIG JACKETS
Little hoodies are often cool to wear, but they aren't that great at keeping you warm. Leather jackets and bigger coats are more favored to keep you nice and toasty!
2. GET INSIDE
It's probably common sense that when it's 20 to 30 degrees in Texas that you don't stand in the cold! Get inside, whether it be your house or school, and get warm!
3. NIGHTLIFE IS NOT YOUR FRIEND IN WINTER
The night of winter is a harsh one. According to the basic science, the night is colder than the day. Be smart when you go out at night and stay warm! Remember, very big coats.
4. RUNNING
Believe it or not, but if you're cold, run a few laps. You will get warmer if you jog in the cold.
5. MITTENS!
No not your cat, some actual mittens! Mittens are great for the cold weather and they will keep your hands nice and warm!
6. BEANIES, EAR MUFFS, AND OTHER HATS!
Beanies, ear muffs, and other types of hats are great for keeping your ears and head warm during the bitter cold. Or should I say BURRtter cold? Never mind.
7. SOUP
Feeling cold? Eat some soup! I know no one likes healthy stuff, but warm soup for lunch or dinner can keep you warm!
8. HOT COCOA
Like chocolate milk? Well it's sort of kind of not really similar to that! Except, it's warm and also great for those days the streets ice after a drop of rain.
9. SLUMBER PARTY
Need something to do while it's cold and gross outside? Have a slumBURR party! Sorry, no more puns, but anyone can have a slumber party/sleep-over and have a great time with their friend or friends during the gross cold night.
10. HUDDLE AROUND THE FIRE
Okay, I know not everyone has chimneys nowadays, I'm talking about huddling around a small fire on your back porch with your family!
About the Contributor
Jack Densmore, Editor-in-Chief
Hello, my name is Jack Densmore. If I had the ability to be Liam Neeson for a day I would. Not only has he trained Obi-Wan Kenobi, but also Batman. Also...