Music Review: Twenty Øne Pilots
Recent winner of iHeartRadio's Alternative Band of the year continually gains fans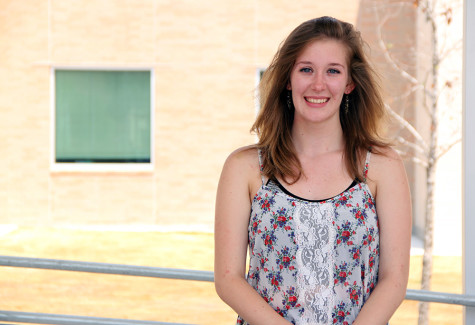 More stories from Aimee Bozoudes
Initially starting out as an energetic trio in Columbus, Ohio in 2009, Twenty One Pilots was changed into a duo after their debut album with singer/songwriter Tyler Joseph who is a veteran of the band, and then new found drummer Josh Dun. Since, the two have released four albums and have had the opportunity to tour with popular rock band Fall Out Boy back in 2013.
However, due to their most recent album, 'Blurryface', released in May last year, their electric-pop-rap style of music and forthright poetry-based lyrics has been called to the media and music fans' attention as something to hold onto the 'Ride' for; thus earning the duo a 5/5 rating.
One of the reasons TOP has gained so much traction in their seven years spent together is their unique style of music and lyrics that have been labelled as schizophrenic-pop, with rap and a little bit of ukulele thrown in. Even though the genre of their music is to this day something to discuss, the lyricality of their songs have a tendency to resonate with listeners of any reasonable age. They call direct attention to depression, anxiety, the struggles of growing up and going through the brutality difference is treated with in today's society, among many other topics to enable the listener to reflect upon life experiences in a way that many other bands don't directly convey as TOP does.
Following in it's path of distinctive attributes, the band's songs have a certain resonance with the feeling of staying close to one's roots. For instance, in their current radio-popular song 'Stressed Out,' the song recalls the pining for the ignorance of youth amid today's societies debt and stress. It does this with clear-cut lyrics that have the opportunity to relate with anyone struggling financially, emotionally, or physically and allows the listener to connect to the message of the song. Hence, it leaves the reader listening to the 'Car Radio' in search of their newest song.
As of March this year, their newest album, 'Blurryface,' has sold around 753,000 albums. However, the title of 'Blurryface' is not without substance as it resembles the character Tyler Joseph had created to embody the emotions of sadness, regret, evil, and deceit. This character also represents a negative aspect in one's life where they are drawn in, but immediately pulled back down into sorrow. This enables listeners to materialize their fears, anger or sadness into something that can be defeated and is encouraged to do so.
With their prominent originality and poignant yet engaging lyrics, as well as their ability to connect with a wide audience, Twenty One Pilots has truly become one of the upcoming musical artists to keep an eye on. As they are not one to 'Doubt' and will certainly not become anything of a 'Goner' anytime soon.
About the Contributor
Aimee Bozoudes, Staff Writer
Hey, I'm Aimee and seeing as this is my first and only year on The Roar newspaper staff, I am extremely humbled and excited to interact and write about...