Haley's Picks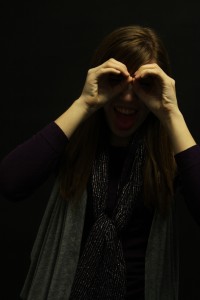 Artist(s) – My recent obsession is Tyler Ward, a talented musician my friend found on YouTube and suggested him to me and I ended up loving him the second I heard his voice. He does acoustic covers to many songs like Katy Perry's 'Teenage Dream' and Taio Cruz's 'Dynamite'. I love his voice because he can actually hit good high notes. I swear he's got magic fingers by the way he plays the guitar.
Favorite Class – Cooking class has to be one of the greatest classes ever. I mean who doesn't love cooking and eating delicious food for a grade!? Ms. T is really cool and hilarious, she's always cracking jokes. I love learning new recipes, experimenting, and new ways to keep my diet fit.
Movie – Sydney White is a modern day film of the classic story Snow White and my favorite movie of all time. I've literally seen it a million times and I can quote almost every line. It's such a cute and dorky film that fits my personality and it always reminds me that I shouldn't care what other people think. Amanda Bynes is one of my favorite actresses; she can make me laugh until I cry.
Favorite Restraunt – I absolutely love Genghis Grill! I would have it every night if I could. It's pretty cheap and you get a lot of food for the price you pay. Mixing everything together is my favorite part because it's all the foods I adore into one bowl. It definitely can't get better than that!
Misc. Favorite Store – Forever 21 is the best store on the planet. It's humongous and you don't even know where to start when you walk in. It's a never ending sea of clothes and there's never the same piece of clothing. It's all unique! The best part is that it's super cheap and I can get a bunch of stuff for a real low price. They have the cutest jewelry which is where I pretty much get all my necklaces from and the most adorable dresses ever!