Choir springs out with upcoming performances
The Leander Choir department is performing a show on May 29 and combining all the choir groups; The Mens, Womens, Lionheart and Show choirs will all be performing in a spectacular musical showcase. This giant combination of voices will be led by choir director Mr. Wiley.
Mr. Wiley started working here January of last year and is excited for this performance. With this concert, Mr. Wiley hopes to accomplish quite a few things.
"Choir concerts can be very long," Wiley said. "The idea behind this one is that in an hour long choir concert, we don't want parents only seeing their child for 15 minutes, so the thought is to put everyone in the same concert, doing the same music. It looks good, parents get to watch their child for the whole thing and plus watching 200 kids on stage singing is just a cool thing to see."
Wiley is expecting the show to be very entertaining and for people to be singing in the audience, and dancing, moving around in their seats.
Wiley hopes that the outcome of this concert is for people to look at Leander choir differently with the pop culture they are going to do. Fun things that someone can expect from the concert is that there will be dancing. Performances include solos and group activities, and the men's choir will be performing an instrumental version of Lean on Me. They will be playing guitar, bass, piano, and will be entirely student led.
"You will see an amazing awards ceremony," Wiley said. "We will talk about this year and how awesome it was, and lastly you will you will see us sending off all our seniors with a bang."
Check out the choir website for more information on upcoming events.
About the Contributor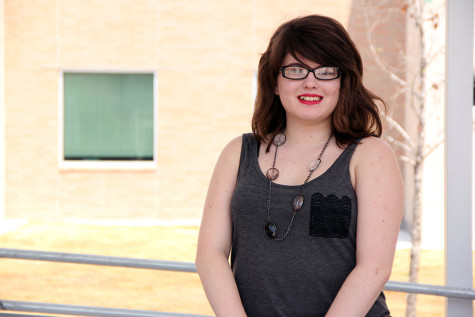 Gigi Allen, Staff Writer
My name is Gigi, and it's not my real name, just a nickname. My family is a mix of peace loving hippies, non-strict carefree parenting, over-mommying...