It's no picnic, it's a play
UIL One Act Play has begun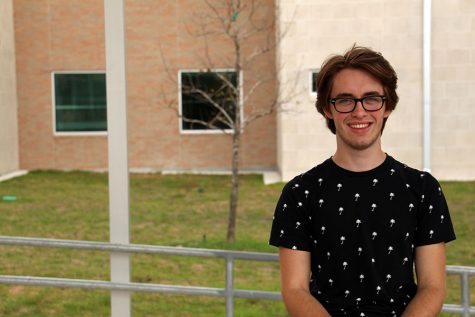 More stories from Austin Graham
Most school organizations have UIL competitions annually during the UIL season. Theatre does a competition play which has to follow strict guidelines. This year, they are doing William Inge's Picnic. They have already had their first clinic and will have a public performance on March 22 and their first competition on the 24.
"When it comes to one act, in my mind, it's not even about getting this role over another role," junior Evan Hays said. "Just getting to be a part of the process is truly incredible. Our show has a lot of potential. It's very naturalistic and about realism. I think that's something that caters to the actors we have specifically."
The play must be cut down to one act and if it is over 40 minutes, even by .01 seconds, it is disqualified. The set must be set and taken down in under 7 minutes, or they will be disqualified. They are also limited on the amount of fabric they can use, the list of rules goes on and on
"All of the characters in this show have a lot of depth and meaning to them and it's really exciting to get to play a character with such dynamic traits," senior Emilee Earthman said. "I see our show advancing all the way to state, knock on wood, hopefully. I feel like with the set of actors we have and the team we have assembled for this show that it can go all the way and be very successful."
Linda Major has been the theatre director here since 1983. 30 out of her 33 years doing UIL OAP she has won district, made it to region nine times and state three times. The competitions are ranked by district, bi-district, area, region and then state. Each competition has three judges who view the competing shows one after the other and rank them 1st-8th. Up until area, 1st-3rd advance and at region only 1st and 2nd advance to state.
About the Contributor
Austin Graham, Assistant Editor
My name is Austin Graham and this is my third year to be on the staff of The Roar and my second year as the Assistant Editor. I love dogs more than anything...