College and career center offering free assistance with FAFSA
College financial aid help offered to students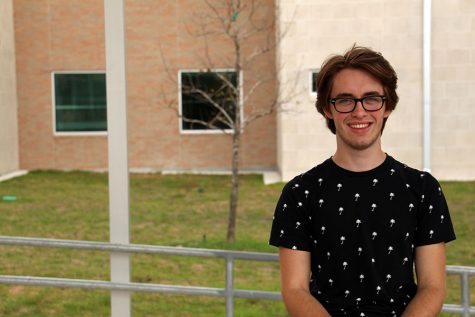 More stories from Austin Graham
Students can begin the process for applying for FAFSA financial aid as of January 1. It can be a long and lengthy process, so the College and Career Readiness transition coordinator, Ms.Wood, is offering free FAFSA help sessions on February 18 and March 10 in the library from 2-6.

"When students complete the FAFSA, it makes them eligible for free financial aid," Ms. Wood said. "A lot of school tie their scholarship information and their eligibility with completing the FAFSA. As far as what we are offering is free assistance to actually get the FAFSA completed. We have two financial-aid officers from ACC who are coming in specifically to help our families get that completed, as well as myself and the counseling class."

FAFSA is the largest provider of student financial aid in the country. Every year they provide more than $150 billion in federal grants, loans, and work-study funds each year to more than 13 million students paying for college or career school.

"I feel very comforted that there are lots of programs out there to help out with high school students," senior Brigham Dunford said. "Especially students like myself who are better off, but our parents can't pay for the college. It's nice to know that for students who are well off, that we can still get scholarships and financial help to get into college when we wouldn't have any help otherwise."

For students with questions, they can be answered through checking out the LHS College Center twitter page @LHSCollegeCtr or through Ms.Wood.
About the Contributor
Austin Graham, Assistant Editor
My name is Austin Graham and this is my third year to be on the staff of The Roar and my second year as the Assistant Editor. I love dogs more than anything...