What I learned from COOL Week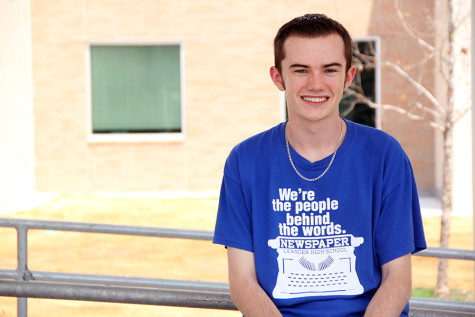 More stories from Jack Densmore
COOL Week is an entire week where seniors in LISD get to be interns at a job site in the field they selected. For my COOL Week I interned for Hill Country News, a local print newspaper publication that publishes a paper every week. They cover local news, and sometimes state news.
Working for Hill Country News my first day, the other students and I, Laura Figi and Paul Iskra, had to go around Cedar Park and ask five people a question. The question we selected was a political question about general policies for the Republican and Democratic candidates. All day we worked on this assignment, and it helped me learn something, people aren't always willing to talk to journalists, and every single person has a different type of personality. We had different opinions with people supporting Bernie Sanders, Donald Trump, Ted Cruz and pretty much every other candidate, all in these selected five people.
The rest of the week we worked on an article about COOL Week, and what other seniors are doing for their COOL Week. I visited Eileen's Colossal Cookies, Pigg Pen's Cycles, the Leander Fire Department and Pilot's Choice Aviation, a school for teaching people how to fly airplanes, in Georgetown. We got to see a lot of different types of planes, and got to see some old and still operating World War II planes.
The day after is my personal favorite as I got to shadow the sports editor for Hill Country News, and got to take some photos of a Texas Stars hockey practice. I also got to listen in on some interviews.
The last day was strictly writing for me as I finished all my assigned stories. Overall, the experience was great and I recommend people to go to Hill Country News for their COOL Week in the future. You get to experience so many things, and meet a lot of people. Never before did I know just how wide the Cedar Park/Leander community is until I did COOL Week. There is so many different places, and awesome people to meet in the world. Which is the main reason why I choose to be a journalist. Money is nice and all, but being able to show your future children and grandchildren everything you did either digital or print, writing or photos, is the best thing to me.
About the Contributor
Jack Densmore, Editor-in-Chief
Hello, my name is Jack Densmore. If I had the ability to be Liam Neeson for a day I would. Not only has he trained Obi-Wan Kenobi, but also Batman. Also...