Women's History Month Spotlight: Tiffany Spicer
Spicer recognized for her continued efforts as principal
Before coming to our school, Tiffany Spicer worked as the principal of Ridgeview Middle School, located in Round Rock. She had also opened and worked as the Associate principal of Cedar Ridge High School. Spicer was offered the job of principal almost two years ago, which she accepted.
"I was very thankful for the opportunity to serve in Leander ISD," Spicer said. "After I got the offer, I found out after I got the job that I was the first African American principal in the district. I also found out I was the third female high school principal ever. Once I [discovered] this, I was like 'Oh, this is a big deal.' "
Spicer was recognized for her efforts in the community and in the district by the City of Leander at its third annual Black History Month celebration. The ceremony was held at Hill Country Bible Church.
"I was honored to be able to share my story, and to lead," Spicer said. "To be a model for any student I come in contact with, and to let them know that they can do anything that they believe or that they can be anything regardless of what someone tells them they can and cannot do."
Spicer is one of the few female black principals in the state of Texas. Out of around 5,000 educators, only 5 percent of these are African-American women. That amounts to around 70 women.
"I'm writing my dissertation on black female high school principals," Spicer said. "Their experiences are similar to mine. I picked the biggest thing [for her dissertation] that I found, which is that they are passionate and advocating for the students on their campus."
There are typically more caucasian male high school principals at the high school level in the state of Texas. Spicer has made history in Leander Independent School District as the first female black principal, and has faced some struggles because of it.
"Sometimes it's hard because you're a woman," Spicer said. "Sometimes it's hard because you're a woman of color. People don't think you have credibility."
"
Sometimes it's hard because you're a woman of color. People don't think you have credibility.
— Tiffany Spicer
Spicer's work and influence has not only been recognized by the City of Leander, but by students and parents here at our school.
"One of our moms sent me an email," Spicer said. "Her family is multi-racial. Her daughter saw me at one of the football games this year, and her daughter said 'I don't wanna be a principal, I wanna be a doctor, but if she can do that, I can do that.' That really resonated with me."
Spicer grew up in a military family, accustomed to moving around frequently. She also became used to being one of the only African-Americans in the classroom. This has transferred to Spicer's job, where she is often the only black person in a leadership position in the room.
"My hope is that my leadership has set a tone and a precedent for people to say 'Hey, we need more women and men of color in this position,' " Spicer said. "I'm one of those people who believes in breaking barriers. I just make sure I model as an example so that everyone knows that you can do it."
Spicer was supported by several students, along with her daughters and other family members. Staff from the school and district also came to celebrate her achievements.
"I'm honored and humbled by the opportunity [to be Principal]," Spicer said. "I'm blessed because I get to impact so many people's lives, so that by the time they leave our school, they can go out and change the world."
About the Contributors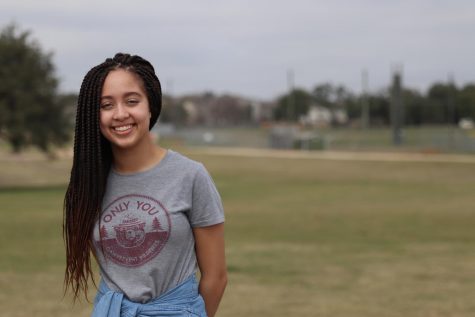 Bri Branscomb, Editor-in-Chief
Hi! My name's Bri Branscomb, and this is my fourth year on staff for The Roar and first year as Editor in Chief. I'm very proud of the material we...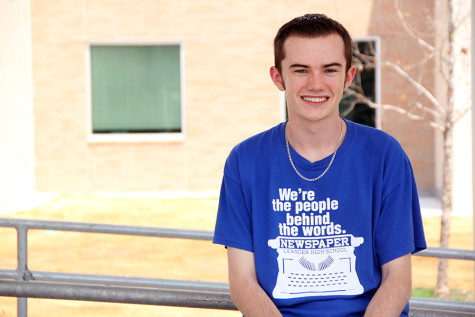 Jack Densmore, Editor-in-Chief
Hello, my name is Jack Densmore. If I had the ability to be Liam Neeson for a day I would. Not only has he trained Obi-Wan Kenobi, but also Batman. Also...