Construction or destruction?
Students give their opinions on local city growth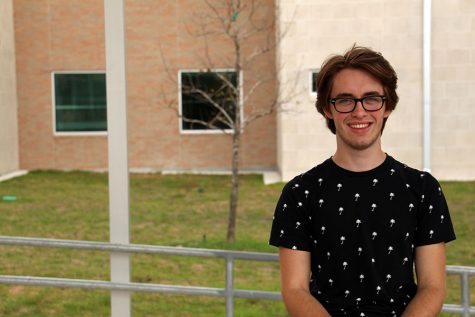 More stories from Austin Graham
Austin, Texas and its metropolitan area is one of the fastest growing large cities in the whole country. Cedar Park/Leander falls into this category of the metropolitan area. Nearly every corner a citizen turns, there is construction going on. Currently, there are construction sites off Lakeline, Bagdad, 183A and more. Some people are for it, others aren't.
"I really don't like it, because I feel like it messes with the environment, and it's already pretty bad," sophomore Sarah Aguilar said. "When I first moved here it was all trees and everything. Now it's all gone and there's stuff being built."
Cedar Park was looked at by some as the place people moved to to get out of Austin or because they couldn't afford it. It was the fourth fastest growing city in the nation in 2013 and 2014. With the city growing, the housing prices are rising and so is the cost of living. Some people who were renting houses have been pushed out by the rising prices.
"I think it's more complicated than just deciding whether or not it's good or bad," senior Hunter Jones said. "There are pros and cons of it. It will help the economy and the city grow. But at the same time I do understand the concerns about the environment and forcing people out of their homes. It is a very complicated issue."
People take opinions such as the new construction and city growth is bringing in diversity and new jobs. Others are upset by the trees and small town ideal of this area being torn down and fading away.
"Austin 20 years ago was nothing like what it is now," junior Dawson Heintz said. "It was a small town and now it's huge and a bunch of hipsters live there. That's the same way Cedar Park is going to be. Growth is necessary for the economy to thrive."
About the Contributor
Austin Graham, Assistant Editor
My name is Austin Graham and this is my third year to be on the staff of The Roar and my second year as the Assistant Editor. I love dogs more than anything...