Luigi's closes its doors, temporarily
Local Italian restaurant shuts down until owner can find new location
One of the only Italian restaurants in Leander closed on Saturday, August 29 due to the landlord raising rent. The owner released that they are currently looking for a new permanent home for the restaurant in an official statement on their website.

"Its with a heavy heart that I inform you Luigi's will close doors at the end of August 2015," Luigi's family stated. "We have unfortunately failed to reach a reasonable agreement with the landlord. We are searching for a permanent home for Luigi's and the process may take a few months to accomplish. But, we promise we will be back."

The patrons of this restaurant were left with confused feelings. One in particular was left with a heavy heart.

"I am definitely sad to see Luigi's close its doors," junior Carter Wiseman said. "It is one of my absolute favorite restaurants, and one of the only nice italian restaurants nearby. I've had many great experiences there, and I never feel quite as 'at home' as when I walk into their establishment. A mixture of the authentic italian cuisine and the romantic/nostalgic ambiance insists on an immediate impression of luxurious elegance. From its old-fashioned music selection to its lavish atmosphere, Luigi's will be greatly missed."

When an establishment closes, its employees are left unemployed. This can be very devastating for them considering they lost their job, especially if they just got it.

"I heard about the news literally two days after I got the job," former Luigi's employee said. "It was really frustrating because after all the time I spent looking for a job and going through interviews, I hear that I won't be having a job much longer. It was even more frustrating to hear that there was no rhyme or reason for the increase in rent. I believe that the only reason for this act was greed and greed alone. But I guess that's just life."

*ADDITIONAL INFORMATION*
Luigi's is a family owned business, and the family that owns it also owns two other businesses, Leander Beer Market and Leander Coffee and Gelato. A limited version of the Luigi's menu will be sold there and the full menu is still available for catering.
About the Contributor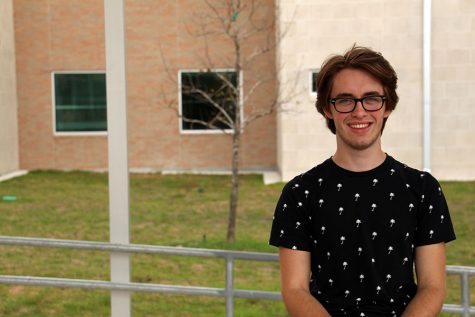 Austin Graham, Assistant Editor
My name is Austin Graham and this is my third year to be on the staff of The Roar and my second year as the Assistant Editor. I love dogs more than anything...