Pennies for patients
HOSA organizes fundraiser for Leukemia and Lymphoma Society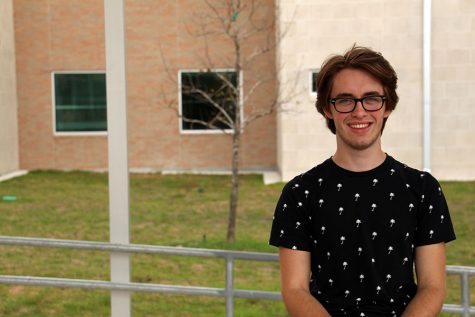 More stories from Austin Graham
All across the school, classrooms have white boxes on teacher's desks with a blood droplet and the words 'Leukemia and Lymphoma society' written in yellow text on it. Students are encouraged to drop any spare change into these boxes as a donation to the society to help with research. HOSA's goal this year is $2,000, $1,377 of which they have reached.
"We felt like it went over really well last year, so that's why we did it this year," HOSA sponsor Mrs.Hall said. "Plus it's a really fun competition. The Olive Garden is a big supporter and they provide the pasta party."
The competition is between teacher's rooms and which can collect the most money. First place gets a pasta party, second gets a pizza party and third gets a cookie party. The competition will continue for one more week.
"I think it's a good way to raise money, and hey, you never know if that five cents in your pocket could save a life," junior Nini Onaghise said.
UPDATE AS OF 3/8/16:
HOSA's Pennies for Pasta fundraiser for the Leukemia and Lymphoma Society has ended and the winners have been announced. First place is awarded a pasta party catered by Olive Garden, second a pizza party and third a cookie party, both provided by HOSA. HOSA reached their goal of raising $2000.
The winners are:
First place Ms. Lux who raised $453.53.
Second place Ms. Ambrus who raised $204.20.
Third place Ms. Bjerke who raised $198.27.
"I felt like it went well," Hall said. "LHS really stepped their game up."
Ms. Ambrus's class will have their celebration tomorrow on the 9th. Ms. Bjerke's will be on the 11th. The pasta party Ms.Lux's class won is still to be announced.
"The class took the initiative to bring in change," Lux said. "We talked about how their generosity would impact someone's life. The first two class days of the coin collection students were bringing in large amounts of coins and cash to win the pasta party. I was so impressed by the willingness to sacrifice, I agreed to match their donation. I eventually set up a Remind account and messaged the students the night before they came to class to bring change. Every class period they wanted to count the money to see how much was raised and how much I would have to donate. They loved it."
About the Contributor
Austin Graham, Assistant Editor
My name is Austin Graham and this is my third year to be on the staff of The Roar and my second year as the Assistant Editor. I love dogs more than anything...