Pluto shows its good side
New high quality images of Pluto are captured by NASA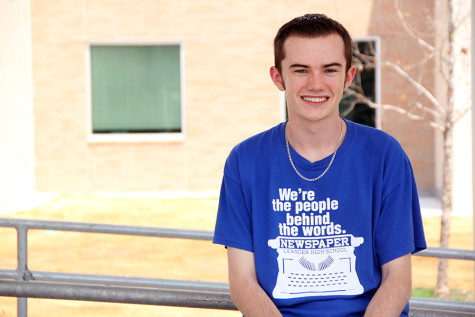 More stories from Jack Densmore
NASA's New Horizons spacecraft has traveled over three billion miles to reach its destination, Pluto. The mission is to acquire new high quality images of the dwarf planet that have never been captured before.
"The exploration of Pluto and its moons by New Horizons represents the capstone event to 50 years of planetary exploration by NASA and the United States," NASA Administrator Charles Bolden said on nasa.gov. "Once again we have achieved a historic first. The United States is the first nation to reach Pluto, and with this mission has completed the initial survey of our solar system, a remarkable accomplishment that no other nation can match."
With these recent images New Horizons can possibly map geography and other characteristics of Pluto that mankind has been unable to clearly see. Just 85 years ago, Pluto was first discovered. And after a mission that took 15 years of traveling through the solar system mankind can finally see the dwarf planet.
"After nearly 15 years of planning, building, and flying the New Horizons spacecraft across the solar system, we've reached our goal," project manager Glen Fountain at APL said on nasa.gov. "The bounty of what we've collected is about to unfold."
Many have reacted on Twitter to the newest image from New Horizons. Reactions included were from celebrities such as comedian Stephen Colbert, ex-Star Trek actor William Shatner (who tweets asking for Pluto to be called a planet again), YouTuber Vsauce, and many more. The University of Texas at Austin is also celebrating as the mission's leader, Alan Stern, is a Longhorn. Video game company Bioware also made a clever reference to one of their video games Mass Effect in this tweet. NASA also held a Q&A session on Reddit with New Horizon scientists. One of the answers from the scientists talks about the snow and frost on the surface of Pluto.
"Yes, indeed, it is quite exciting and we are excited that people get to follow along with the discoveries," New Horizons science team member Kelsi Singer said on Reddit. "Most likely the frost deposits pretty much directly on the surface, as the atmosphere is very thin – although it is possible that clouds could form, we haven't seen any yet. If there was snow, it would be quite frictiony, like skiing on sand, because it is so cold there. It would not be like the snow on Earth, which is actually quite balmy compared to Pluto."
About the Contributor
Jack Densmore, Editor-in-Chief
Hello, my name is Jack Densmore. If I had the ability to be Liam Neeson for a day I would. Not only has he trained Obi-Wan Kenobi, but also Batman. Also...