The problem of student enthusiasm for fundraisers
Why students should be willing to take part in fundraisers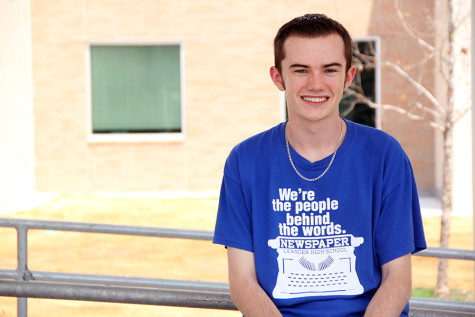 More stories from Jack Densmore
The age of fundraisers has started. Whether it's Project Grad or prom, there is a fundraiser going on. The problem is that students are either not willing to take part, or don't see the need.
Last year, prom was hosted at the University of Texas Club, and tickets were pretty fairly priced ranging from $30 to $50. However, if no one takes part in fundraising for the event, ticket prices could be a lot higher. The hope is is that this year's prom is also at the UT Club, but if no one takes part in the fundraiser it could mean saying hello to gym prom which is a huge difference than the Class of 2015's prom. It would be sad if the Class of 2016 didn't also meet that mark.
A common problem some could see is that many students are just lacking the excitement and school spirit with helping out the school. Even with prizes thrown in, such as free tickets and free t-shirts, students just aren't willing to take part.
Another fundraiser is for Project Grad, which is a graduation party hosted by the parents. This year, it's taking place at Austin's Park n' Pizza instead of on campus. This requires a lot of money and the goal is $50,000 in total. The same thing with the prom fundraiser applies here. Students, for some reason, aren't enthusiastic.
A solution to the problem of school spirit could be a variety of different fundraisers that students could take part in. For example, for Project Grad, there is a variety of different fundraisers that students can take part in, outside of their main fundraiser. This could also be an option for prom as it would give more options to students and parents, but it is clear that student enthusiasm for school fundraisers is an issue. Another solution could be the level of exposure that the fundraisers get. If students themselves aren't interested then the parents might be. So, instead of mostly just telling students about the fundraiser, the booster clubs should also tell the parents directly either through mail or email.
The problem is that students aren't taking part. It's an issue, because both prom and Project Grad will be affected if they don't receive funds. Sponsors aren't enough, students need to do their part to help out these fundraisers to make their year great.
About the Contributor
Jack Densmore, Editor-in-Chief
Hello, my name is Jack Densmore. If I had the ability to be Liam Neeson for a day I would. Not only has he trained Obi-Wan Kenobi, but also Batman. Also...