Movie Review: The Martian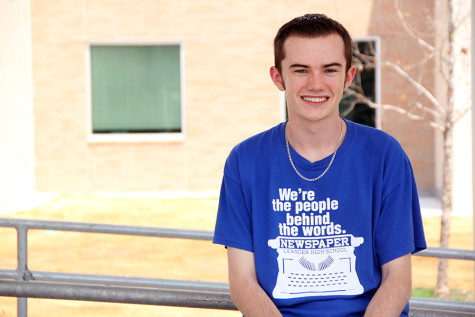 More stories from Jack Densmore
The new science fiction flick, The Martian starring Matt Damon, opened up in theaters October 2. The film is based on the science fiction novel, The Martian by Andy Weir. The film earned a #1 status and gained $37 million in the box office. After watching the film, it deserves a 4 out of 5.
The story of the film in summary is that a NASA astronaut gets left behind on Mars after a huge dust storm forces his crew to leave. He was left behind due to being knocked unconscious by debris. The astronaut, Mark Watney, is then forced to survive on Mars and regain contact with NASA. The film does a good job of showing the hazards of Mars, and showing Mark's struggle to survive on the red planet. It also features many cool technological advances that could be real in the future.
What's also cool about the film is its setting, Mars. The effects of the planet were amazing and looked awesome. The planet looked beautiful and I would love to be there myself, minus the hazards. Whenever Space was shown, it looked just as beautiful. The ships looked fantastic, pretty much everything did.
The movie also follows science very closely, which is also cool for science fiction films to do like Interstellar, which Matt Damon also played a role in.
The Martian was also filled with humorous moments. The humor was mixed with sarcasm and worked perfectly. Matt Damon also does a good job with these humorous moments and giving that sarcastic appeal.
I definitely recommend the film to everyone. If you love science fiction, Space and Mars, you will love this film. It's definitely worth the watch, and if I had to recommend anywhere to see it, it would be Moviehouse and Eatery.
About the Contributor
Jack Densmore, Editor-in-Chief
Hello, my name is Jack Densmore. If I had the ability to be Liam Neeson for a day I would. Not only has he trained Obi-Wan Kenobi, but also Batman. Also...