Pinballz: A trip to the past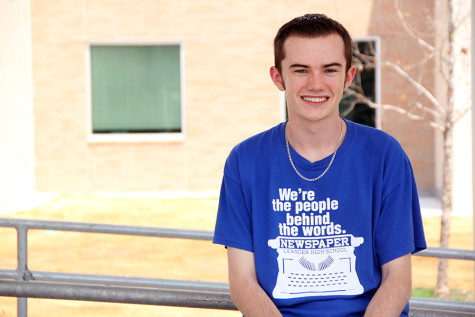 More stories from Jack Densmore
Back in the day teenagers, and pretty much everybody went to arcades to play tons of video games and pinball machines.
In this new age of technology, one company helps bring those growing up with Xboxes and PlayStations to the retro days of video games. Pinballz is one of the most popular arcades in the Austin area. Pinballz holds hundreds of pinball machines and a number of different arcade games that range from Galaga to Pac-Man, Mario Bros. to Mortal Kombat, and many others. This makes a great hangout for high school students and practically anyone interested in classic games. The pinball machines come in all varieties such as The Walking Dead, Star Wars, Star Trek, and even classics such as Conan and Space Invaders.
The arcade also has a food car that supplies pizza to any customers at the arcade. The pizza is delicious and would make anyone want to stay there, and have a nice lunch while playing their games. There are also many other prize games where anyone can win a prize. The famous Zoltar can tell you your fortune for just a dollar as well. There are many games that give you tickets for you to purchase items at the prize table. Prizes range from sunglasses to sometimes video game consoles to whoopee cushions. The arcade is very family friendly and anyone can have a great time. There's even a photo booth to take some great photos with anyone you bring.
Every Wednesday, Pinballz holds a Time Warp Wednesday where Pinballz highlights classic arcade games from the 80's as well as music and prices. Every Friday and Saturday night, Pinballz holds Pinballz After Dark from 10 p.m. – 2 a.m. where only 18+ adults are allowed in the arcade. A lot of this information can be found on the Pinballz website as well as store openings and closings and locations.
However, sometimes arcade machines and pinball machines will become broken, and can take a person's tokens. This is a minor setback and no company is without faults. Although, there are small cramped spaces during the times Pinballz becomes crowded, usually after work and in the evenings.
Overall, the arcade can bring anyone back into the past. It supplies nostalgia. The arcade does great by giving you food, video games, and prizes. What more can one ask for? The arcade gets a 10/10 for its love of retro games, and for its caring of its customers.
About the Contributor
Jack Densmore, Editor-in-Chief
Hello, my name is Jack Densmore. If I had the ability to be Liam Neeson for a day I would. Not only has he trained Obi-Wan Kenobi, but also Batman. Also...