Music Review: Lemonade by Beyonce
A review of Beyonce's new visual album, Lemonade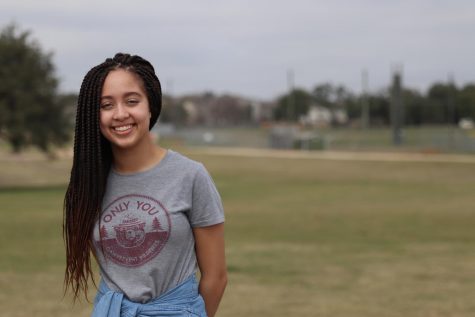 More stories from Bri Branscomb
Beyonce has followed up the release of her single Formation, a powerful ballad attesting to the beauty of black culture, with a visual album that showcases pain, anger, and strength that can resonate not only with people of color, but with any person who has experienced heartbreak of any kind earning it 5/5 .

The album, which was released as an hour long special on HBO and is now available to stream on TIDAL, opens with a vulnerable image of Beyonce resting on her knees whilst singing an emotive melody. After moving between this clip and one of Beyonce walking throughout a field, with the same underlying song accompanying each segment, the camera then cuts to a screen with the words 'Intuition' written across it. This is one of the several chapters of the story that Beyonce brings the viewer through, making it much deeper and impactful that it could have been as just a collection of songs.
The beginning of the visual album reveals a portion of Beyonce's life where she was in a very dark place due to an unfaithful relationship. As the video moves through various chapters such as 'Denial', 'Apathy',  and 'Anger', Beyonce tells the story of a woman scorned, and with lyrics such as 'I'm not too perfect to feel this worthless', she reveals a vulnerable side that challenges the idea that a queen must remain unbothered and shows her as an ordinary person who battles her own diffidence.
The album also displays a great deal of bitterness and betrayal over her adulterous husband, displayed in the moment where the artist strolled down a street in a yellow dress, smashing cars and windows with a bat whilst crooning 'what a wicked way to treat the girl that loves you.' Anyone who has been lied to, cheated on, or hurt by a partner will understand the simultaneous emotions of extreme anger and deep insecurity as they wonder what they have done to deserve this.
When the album reaches the chapter of 'Forgiveness', the singer is seen with her husband, rapper and music mogul Jay-Z, who is at the center of speculation concerning whether or not he was the unfaithful spouse referenced time and time again throughout the special. The two are seen cuddling and laughing with one another, giving off the idea that they may have moved past whatever events caused the pain that is so rawfully and artfully executed throughout Beyonce's lyrics. This is fitting with the theme of the name of the album itself, Lemonade, which references the titular recipe that has been passed down, mother to daughter, in her family for generations. The singer explains that her grandmother is the 'alchemist', who 'spun gold out of this hard life, and 'discovered the antidote in her own kitchen.' Lemonade is symbolic of taking a hard situation and making something better of it, whether it is an unfaithful relationship or the unjust persecution of people of color today.
Changing themes, 'Resurrection', the final chapter in the visual masterpiece Beyonce has created, serves as a stark reminder that there is still overwhelming corruption in our country, and a call to change for the sake of our future. With shots of several mothers holding up pictures of their children slain by police, including the mother of Trayvon Martin, the message is clear. Something needs to be done about police brutality.
The finale of the album, however, is the most revealing about Beyonce's life. Several personal videos of her and her life with her husband and child, along with her mother's own wedding and segments of couples embracing and kissing, concludes the emotionally charged and perhaps best album Beyonce has ever created. Lemonade shows damage, pain, and most importantly, healing.
About the Contributor
Bri Branscomb, Editor-in-Chief
Hi! My name's Bri Branscomb, and this is my fourth year on staff for The Roar and first year as Editor in Chief. I'm very proud of the material we...