Swimmers jump ahead in first meet
Three students place first
For the first time in a while, there was a cool breeze at Apache Blockhouse as swimmers cheered each other on. The swim team won their first meet against Rouse and Meridian Saturday, September 12th. The team won in a combined score of 229-216.
"We all just started screaming 'Yes, yes, yes we won!" junior Madeleine Phillips said. "We really wanted to win that cup. We just wanted to beat Rouse."
A new tradition has been started with the rival of Rouse's team. Decorated with miscellaneous objects, the Leander's Cup has added a new element to the meet. Whenever the Lions and Rouse compete, whoever wins combined score gets the trophy. 
"
We just wanted to beat Rouse.
— Madeleine Phillips
"A lot of those kids know each other so it's nice to have Rouse out for a friendly competition," Coach Sully said. They're coming back on October 10th and if somehow they manage to beat us then the trophy goes to Rouse and we'll have to wait till next year to take it back. It added another element of excitement to the meet. We had it on display the whole meet and Rouse didn't know about it. Now that they know, I'm sure they're gonna strategize."
The first place finishers for the single event were junior Tanner Hartwick, Phillips and sophomore Leon Ward.
"For the beginning of the season it was actually pretty surprising how many personal bests we had so I'm very pleased," Sully said. "Our swimmers did really well and it was great to keep the trophy we created in our school for at least another month."
Sophomore Ian Schoeplein made first in Boys 200 yard freestyle, sophomore Sarah Cano was first in Girls 200 yard IM and sophomore Matt Whieldon got first in Boys 200 yard IM. All accomplished double wins.
"The team seems very close already, they work well together," Sully said. "Everybody feeds off each other at practice. If you're not having a good day, chances are there's gonna be people in your lane that are gonna be able to push you. Just the overall team dynamic I'm very pleased with so far. They do support other teams on campus as well which I like."
The next meet will be against Vista Ridge and McNeil Saturday, the 26th of September. The meet is from 1:00 p.m. to 2:00 p.m. at Apache Blockhouse.
About the Contributor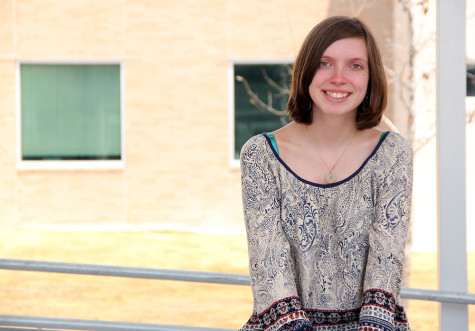 Natalie Ditsler, Staff Writer
Hi! I'm Natalie and I'm addicted to cake, books and American Horror Story. I'm cluttered but can't help turn labels to the front in stores. If I could,...