Project Grad reaches 20% of their $50,000 goal
Raffle tickets have been best fundraiser to date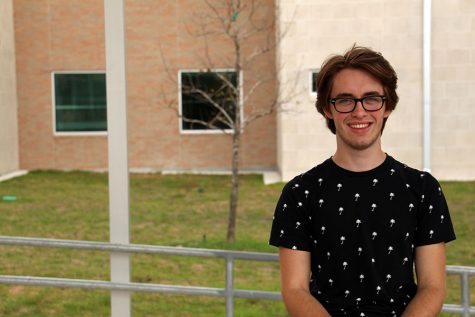 More stories from Austin Graham
Buying and selling raffle tickets, flocking yards of the community with seasonal flamingos and selling the World's Finest chocolate bars are just a few of the many ways Project Graduation raises money. Their main goal is to collect $50,000 prior to graduation day.
"Our treasurer has to process everything from our raffle drawing on Monday, but I believe we have raised approximately $11,000 to date," Project Grad president Vivian Plein said. "The raffle has been the best fundraiser so far and then the [selling of] World's Finest chocolate bars."
The board for PG was elected on June eighth, which is the time they began planning and working on the upcoming year for Project Grad. Some future fundraisers they have set in line are anoth Kendra Scott Gives Back event, Cupid Crush in the spring and a Tug of War event. They also have a GoFundMe account.
"We have fundraisers in the planning and pending stages, but they aren't finalized yet," Plein said. "We have some corporate donations coming in February and March, also some pending grants as well."
Project Grad is a national program to keep kids from partaking in drugs and alcohol during the season of graduation. The goal is to throw a celebratory party for the seniors on the night of their graduation. This year's is planned to take place at Austin's Park n' Pizza, but only if enough money is raised..
"I'm really excited for Project Grad," senior Emilee Earthman said. "I feel like it will just be the perfect way to celebrate four years of learning, education, fun and memories made with my classmates. I really hope we can get to go to Austin's Park n' Pizza because it would be a wonderful place to have fun and make memories for the last time as a class of 2016."

About the Contributor
Austin Graham, Assistant Editor
My name is Austin Graham and this is my third year to be on the staff of The Roar and my second year as the Assistant Editor. I love dogs more than anything...