Garden Center Review: East Austin Succulents
Nursery embraces quirkiness and nature
East Austin Succulents is one of a select few greenhouses specializing in succulents in Austin, TX. The nursery boasts a worldwide variety of succulents, including rare cacti and mature grafts. After visiting, I give East Austin Succulents 5/5 stars.
Jedward the cat yawns and stretches his paws out, brushing past a blooming aloe, in the safety of the greenhouse as it rains. He isn't the center of attention as customers stroll past the bird cage with a fake toucan and tillandsias (an epiphytic air plant) that a plastic Bigfoot is guarding. Baby succulents sit in wide arrays at the edge of the covered nursery as the colors and buds twist and blend in a showcase of nature.
Quirky meets plants here as succulents sprout from giraffes and clay squirrels with handguns that are crafted to house plants. There is a wide variety offered in different sizes and shapes, from agaves to zebra cacti. Plants are priced according to the size of their pot for as little as $2.50 for a two inch pot. Finding a succulent with an offshoot or baby is a frequent surprise and priced the same.
The shop is located in Tillery Park with an outdoor and enclosed greenhouse section. The grounds are gorgeous as exotic plants sprawl with local art. Employees could be found moving plants or creating an arrangement and were available to answer questions about plant care or move new succulents into a pot. The succulents have continued to flourish in a home environment, producing offshoots and flowers, and are low maintenance.
About the Contributor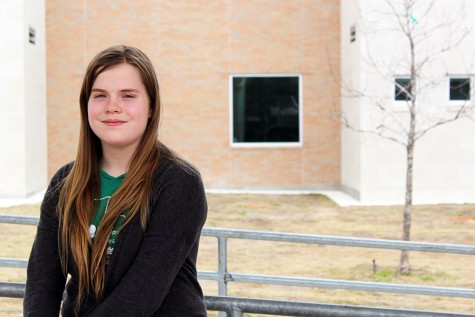 Michelle Parker, Staff Writer
Hi! I'm Michelle Parker, this is my second year on The Roar staff. I'm very excited to see what this year brings us. I have three dogs whom I love and...