Baseball team takes on East View, Vista Ridge
The Lions varsity baseball team took on East View on Tuesday night and Friday night. Both games were very close due to both teams showing great defencive skills, however, the Lions came out on top the entire week beating East View and continuing their winning streak to five games this season.
The first game came down to the wire, but the Lions came out on top with the final score being 10-9. With a pitching performance by senior Cameron Castillo who led the Lions all the way to the 6th inning, junior Dayton Smith and senior Joel Miller came in and finished what Castillo started. Seniors Isaiah Martinez and Jason McCall, and junior JJ Larson all had notable hits.
"We did what we were supposed to do tonight," Head Coach Matt Grissom said. "We did not lose our heads and we stayed focused the entire night."
The next game was even closer with the Lions holding on to a victory by a thread with the final score being 2-1. Miller pitched through the entire night with the Lions backing him up on the field. 
"
It was awesome to see Joel go out there and trust the process.
— Ruben Cano
"He had ice in his veins," Pitching Coach Ruben Cano said. "It was awesome to see Joel go out there and trust the process."
The Lions also played Vista Ridge last week to try and come out with two wins and maybe clutch a playoff spot in the process. The week did not go as planned however with the Lions losing both games to Vista really close both times. The final score for the first game was 1-0 and the next 2-0.
"If you don't score you can't win," Grissom said. "We need to return to the basics on monday and fix this problem so that we can go out and beat Drip next week."
The Lions play their last two games this week on Tuesday at home and on Friday at Dripping Springs.
About the Contributor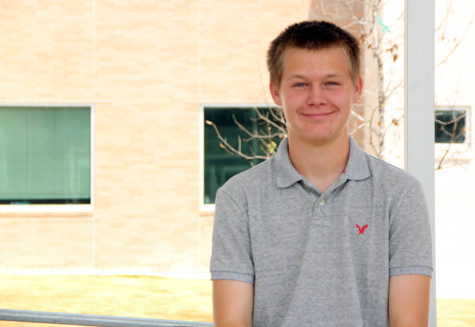 Matthew Grissom, Staff Writer
Guess who's back more ready then ever? Matthew Grissom returns to the Leander High Newspaper staff and plans to publish twice as many stories as last...