Girls Varsity Basketball Outruns Marble Falls
Lady Lion Varsity basketball team crushes Marble Falls 58-35
The Lady Lion varsity basketball team took on the Marble Falls Lady Mustangs on Tuesday, January 13, and proved they were there to win.
The game started out well for the girls, taking a two point lead by the middle of the first quarter. Before the second quarter, both teams went back and forth with baskets and free throws. By the middle of the second quarter, the score was 28-19. Multiple baskets were made by seniors Rayanna Carter, Sonya Reyes and Alisa Greene. Free throws and baskets were being tossed back and forth before the end of the first half. The first half ended with a score of 34-25.
Senior Rayanna Carter led the girls through most of the third quarter, making baskets left and right. Marble Falls was given a few free throws, but couldn't catch up to the Lions. After two to three minutes of both teams blocking each others attempts at a basket, senior Alisa Greene scored a basket. At this point in the game, the score was 44-32.
"We played great defense, and were able to pull away in the 4th quarter," coach Jonathan Lamb said. "Rayanna Carter and Alisa Greene continued their great play this year both scoring double figures.  I was really proud of all the teams defensive effort."
Seniors Gigi Martinez and Jordan Tschoepe were both given free throws, and the points they made, made it clear what the outcome of the game would be. Marble Falls tried to catch up, but the Lady Lions were too quick. By the time the fourth quarter started, the score was 44-33. Seniors Gigi Martinez and Jordan Tschoepe both scored back-to-back baskets, giving the team a boost. Seniors Rayanna Carter and Alisa Greene worked together in leading the girls to a victory with a final score of 58-35.
The girls will play their next game away at Eastview High School in Georgetown, tonight at 7:30.
About the Contributor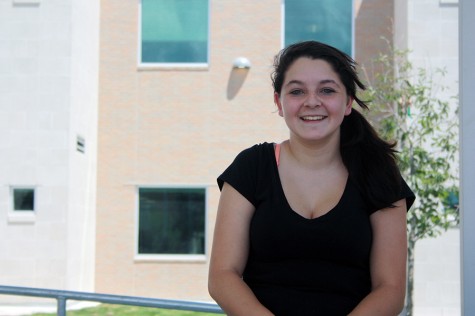 Laynie Duplantis, Staff Writer
When sophomore Laynie Duplantis isn't writing for The Roar, you might find her writing her own music, dancing, hula-hooping, or playing with her adorable...