Gay-Straight Alliance opens
GSA hopes to bring awareness to the local LGBT community
The Gay-Straight Alliance club (GSA) was created by freshman Roy Butler last month. The club meets every B day during Pride Time in room 2115. Currently the group has an average of about 18-20 students attending. In the club, members talk about issues in the LGBT community, at school, and personal problems.
The club covers a range of topics that may be of use to students like stereotypes and different sexualities. The club is styled to be an open discussion instead of a more formal lesson.
"I make sure to make it instead of a lecture more inclusive so that people ask questions and give answers," Butler said. "I try to make everyone feel involved."
The club includes fun activities to attract members, like Food Fridays.
"Sometimes we just have free days," Butler said. "Every Friday, we have Food Friday. That's where we hang out [and] eat food."
Butler's inspiration to start the club was drawn from his own experience as a transgender and gay individual himself.
"There wasn't a GSA, and there's [LGBT] kids that need advice," Butler said. "In the regular school curriculum, they don't talk about homosexual sex. They keep it heterosexual or pretty general. I felt like I could get into more detail because some people might not know very much and they aren't able to ask their parents because a lot of them are closeted. If I can provide [LGBT students] with at least some information, that'd be pretty cool."
To some members, the GSA provides an open area to talk with understanding persons.
"I love being a part of the GSA," freshman club member Taylor Key said. "It gives me a safe space to share what's going on in my life that's LGBT related. Some of my friends aren't in the LGBT space, so it's harder [to talk to them about LGBT] issues with them."
"
If I can provide [LGBT students] with at least some information, that'd be pretty cool.
— Roy Butler
About the Contributor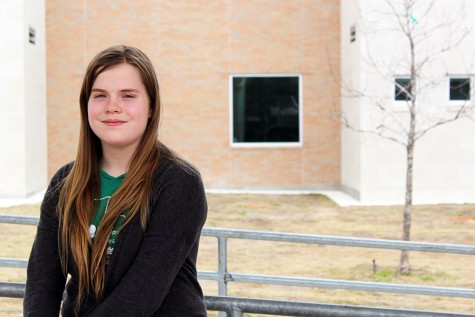 Michelle Parker, Staff Writer
Hi! I'm Michelle Parker, this is my second year on The Roar staff. I'm very excited to see what this year brings us. I have three dogs whom I love and...