Top 10 NFL offseason moves
Hang on for a minute...we're trying to find some more stories you might like.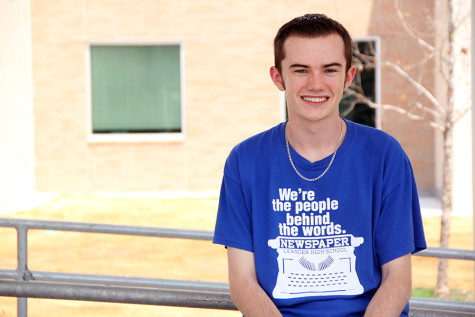 More stories from Jack Densmore
The NFL free agency has finally simmered down after many big moves. Here are the top 10 best offseason moves.
1. LeSean McCoy
Probably the best move of the offseason, and the Buffalo Bills should be excited. Now that the Bills have an excellent running back and a pretty good wide reciever core, the Bills are a strong QB away from being an elite team.
2. Vince Wilfork
The Houston Texans already have a great defense, but to add possibly the best defensive tackle to that team might just make the Texans' defense unstoppable. Also if Jadeveon Clowney can stay healthy every team will face a defense that holds J.J. Watt, Vince Wilfork, Brian Cushing, Jadevon Clowney, Johnathan Joseph, and D.J. Swearinger, plus any surprise talent like Mike Mohammed or John Simon.
3. DeMarco Murray
Probably the most talked about move of the offseason so far and the Philadelphia Eagles are probably excited. The addition of DeMarco Murray greatly fills the hole that LeSean McCoy left, but will Murray still need a great offensive line? We shall see.
4. Frank Gore
The one thing that has plagued the Indianapolis Colts is a running game. Although with Ahmad Brooks and Daniel Herron helping the Colts this season they lacked a steady running back. Now, that problem should be fixed as Frank Gore is fantastic at the position (who even did great in a struggling 49ers team).
5. Julius Thomas
Hello, Jacksonville Jaguars! You have acquired a fantastic tight end! Will this be the kick start to the franchise? If Blake Bortles has enough targets then it would be a safe bet to watch out for the Jaguars offense.
6. Jimmy Graham
Many New Orleans Saints fans are grieving over this news, but the Seattle Seahawks should be excited! Probably the only position Seattle struggled in last year, and now the tight end position shouldn't be a problem. With 2013's best tight end playing for them the Seahawks should have a dangerous offense.
7. Nick Foles
A huge move by the St. Louis Rams as they have finally traded injury prone Sam Bradford for an average QB. I wouldn't turn my head to the Rams this year especially after being the upset team last year. With a great defensive line, good RBs, and an average QB the Rams are looking to start building a great team.
8. Brandon Marshall
The addition of Brandon Marshall to the New York Jets should provide the Jets the spark they need. The only thing the Jets now need is to find their QB which could be indeed Ryan Fitzpatrick.
9. Jeremy Maclin
The Kansas City Chiefs struggled greatly last year with wide recievers, but with the addition of a great talent like Jeremy Maclin maybe the Chiefs will have their recievers score some touchdowns this year.
10. Andre Johnson
The Colts made yet another great addition to their team by adding Andre Johnson to fill the gap of Reggie Wayne. Andre Johnson although is also getting up there in age for the NFL he can still play great and can provide another target for Andrew Luck.
About the Contributors
Jack Densmore, Editor-in-Chief
Hello, my name is Jack Densmore. If I had the ability to be Liam Neeson for a day I would. Not only has he trained Obi-Wan Kenobi, but also Batman. Also...