Hard work pays off for Jonah Arias
   Winning the position of sixth chair in the all-state band is not an easy task. But if effort and time is given, it's possible. That's what it took for Jonah Arias.
   The LHS junior has been in the top 1% of Texas musicians for two years in a row – That's pretty impressive!
   Jonah joined band in the sixth grade when he discovered that playing the trumpet was his thing. "I actually wanted to play the saxophone, but I was assigned to my second choice which was the trumpet and I love it!" he said.
   But that's not the only thing he loves about being in band. There's so much more to it. "I love the environment and getting to know the people who you spend most of your time with," he said. 
   Jonah is a member of NHS and he participates in a local orchestra band for the youth. "I play in the Austin Youth Orchestra. We meet every Monday evening."
   Jonah is in love with music. Some of his personal favorites are Miles Davis and Pat Metheny. "Along with practicing, I listen to professional recordings and music," he said.
   Competing for all-state band can be stressful and nerve-racking. But Jonah knows how to handle it. "When I'm stressed, I take deep breathes, take breaks and I stop thinking about it," Jonah said.
   He loves the feel of competing. "I love having the opportunity to succeed and perform," Jonah said.
   Being in band, practicing and competing to be in the all-state band can be time-consuming, but Jonah still manages to find some time to chill out. "There should definitely be a good balance," he said, "I split up my time, take breaks, and hang out with friends."
  In his spare time, he likes to hang out at a coffee shop with his friends or spend time with his parents and little brother.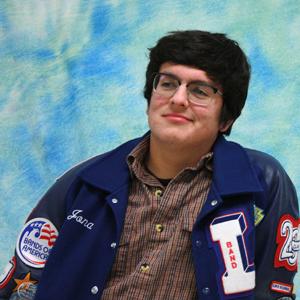 Jonah has a big future ahead of him. "I'm always trying to get better. I really want to get into a good music school, "Jonah said. He plans on going to Baylor to pursue his music career.
   For people who would like to one day be in Jonah's position, his advice is "practice, practice, practice!"
   Jonah gave his all and earned the position of sixth chair in the all-state band. With time, effort, and hard work, anyone can accomplish big things.