Football season kicks off with loss against Killeen
Team begins to prepare for Pflugerville
In their season opener, the Lions faced a hard-fought game with the Killeen Kangaroos, but came up short 20-13.
"We played with a lot of effort and passion," head coach Tim Smith said. "Good enough to win most games, but we can't make mistakes. We made critical errors at critical times. Once we learn to eliminate those types of mistakes you will see a jump in our execution. We have an opportunity this week to play another good program in Pflugerville. We must learn how to overcome adversity and improve each practice."
Even at an away game, many fans came to watch and support the Lions. The first quarter opened up with a battle of the defenses as the score was 0-0. Near the end of the half, the Kangaroos scored a field goal giving them a 3-0 lead.
"The atmosphere was incredible," junior quarterback Parker McNeil said. "We have so many people who believe in us, and that is really motivating to keep getting better and better."
Senior Matthew Long scored a touchdown off of a fumble recovery with 5:50 to go in the third quarter giving the Lions a 3-7 lead. Killeen quickly answered by scoring a touchdown making it a 10-7 game with 1:10 in the third quarter.
Senior Raymond Gibson scored a touchdown run near the beginning of the fourth quarter making it 10-13 Leander. The PAT was no good.
"
We have the potential to be a great team this year.
— Matthew Long
"[Playing] felt great," Long said. "Getting to play with my brothers on the field, who've worked really hard to make the season better than the last."
Killeen quickly answered again by scoring a touchdown, making it 17-13. Later, Killeen would add onto the lead making it 20-13 with Killeen getting the victory. However, the Lions stayed together until the end giving off a new vibe at the start of the season.
"We did good, but we still have much to improve on, get better every week and raise the standard everyday," Long said. "We have the potential to be a great team this year."
The Lions' next game is on Friday, September 4 against the Pflugerville Panthers at Bible Stadium at 7:30 p.m.
About the Contributor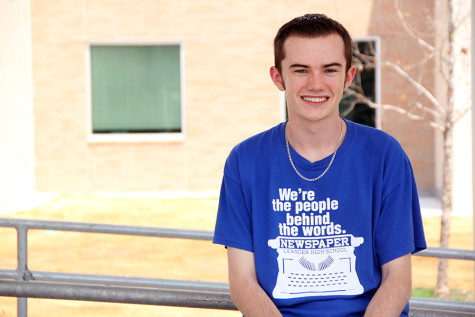 Jack Densmore, Editor-in-Chief
Hello, my name is Jack Densmore. If I had the ability to be Liam Neeson for a day I would. Not only has he trained Obi-Wan Kenobi, but also Batman. Also...