Golf has loss, win for last tournaments of fall season
Golf team closes the season and prepares for spring.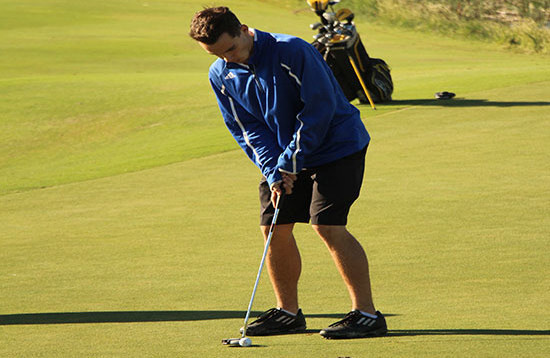 Earlier last week the Girls' golf team did not place in their tournament held at Star Ranch on Tuesday October 27th, while the Boys' golf team placed fifth in the tournament at Cottonwood Creek on Wednesday October 28th. Sophomore Sabrina Stafin explained how she and the team did in the Star Ranch tournament. She hit a 100 and also hit a 92.
"I played my best tournament score, breaking a 100 and actually getting a 92, with that I was definitely satisfied," Stafin said. "Almost the whole team beat their personal best also we didn't place but we still did go and the golf course was nice."
Sophomore Ryan Matthys said how both him and his team did during the Cottonwood Creek tournament. He shot a 97 that day. He wasn't happy with how he performed.
"We did good as a team, we played well together," Matthys said. "I didn't do my best. My aim was really bad, I couldn't make a putt. I wasn't satisfied. I just need to practice more."
He did, however, explain his favorite section of the day at Cottonwood Creek, the golf course.
"The course was pretty," Matthys said. "It was green and well kept. The course was easy, so we played well."
Cottonwood Creek was the last tournament of the fall season and they will resume their season in the spring.
About the Contributor
Garrett Gage, Staff Writer
Hello all you people staring into the bright screens of your computer late at night, my name is Garrett Gage, also known as Agent G from the hit new webseries...