Lions Break Even Against Rangers
The Lions tie against Vista Ridge 
Home at Bible Stadium on Thursday, the Lions were left in a draw against Vista of 8-8.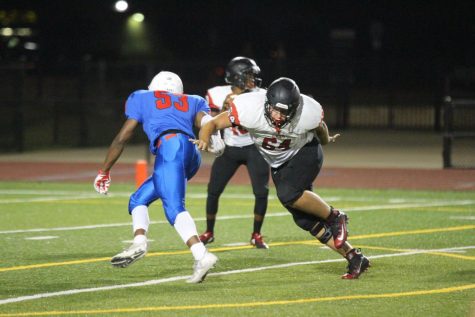 "I really felt like we should have won," senior Noah Barrios said. "I scored a touchdown, but it got called back by the refs."
The Lions gained an eight point lead in the first and second quarters of the game. Vista would soon catch up in the third quarter to bring the game to a tie. The Lions struggled to stop the Rangers offense from scoring more points as they were consistently pushed back to their goal line through the third quarter progressing into the fourth. The Lions played defense for the entire last quarter of the game. Vista reached the 10 yard mark but the Lions pushed back for four downs.
"They fought hard," coach Ryan Dubelbeis said. "I think they did a real good job fighting all four quarters."
The Lions will play Vandegrift Vipers at Bible Stadium on Oct. 12 at 7:30 p.m.