Restaurant Review: Farm to Fork
Stick-a-fork-in-it delicious local eatery serves up seasonal menu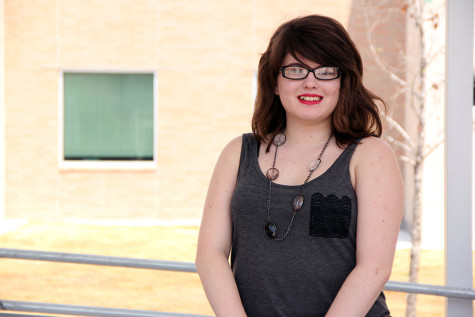 More stories from Gigi Allen
Walking into Farm to Fork, I was greeted by a lively atmosphere. On the inside of the restaurant are tables and a bar that opens up so people can see the cooks at their stations. The experience was nice and the food was delicious, but the waiting is as crazy as it can be.
When I first walked in, I ordered a lemonade from their soda machine, which only serves farm-made sodas, an amazing mac & cheese and a seasonal fresh pie a la mode. Immediately confusion struck. The soda machine broke and I was given a glass bottle, which was more expensive. Also, I couldn't get refills for it. My pie came out first because my mac & cheese was lost in the hustle and bustle.
Eating my pie I noticed the creamy flavor of the pecans, the ice cream and the breading. The owner of the restaurant and the head chef checked on me while making a halibut, ensuring that I enjoyed the pie. The workers talked with the customers and interacted. You could tell everyone knew everyone and the atmosphere was inviting.
The pie rates an A+ in my book, but I would have enjoyed it after my mac & cheese.
When the mac & cheese finally arrived, the smell of bacon overtook my senses. It is delicious and melts in your mouth. The creamy cheeses, of which there are three different kinds, melt as you eat it and blend with the crispy brown bacon to create a very savory effect.
Even better, the cheese is all handmade, as well as the bacon and pasta from local farms. Only local ingredients are used in the restaurant which is why nothing is the same and changes seasonally.
When I was finished eating, I went to pay and the total cost for my pie, drink and meal was $12.50. A little expensive some might say, but for all fresh ingredients, totally worth it.
Overall the food was top notch and you could tell the that the chefs took pride in their masterpieces. A little confusion took me out of the experience, but the food brought me right back in. During my experience at Farm to Fork it wasn't necessarily fast, trouble-free service, but for the delicious food and community, you will be satisfied.
Farm to Fork is located at 11880 Old FM 2243 West, Suite 201, in Leander, between 183 and Bagdad Road.
Hours of Operations:
Tuesday-Thursday 11AM to 8PM,
Friday : 11AM to 9PM,
Saturday : Noon to 9PM
Food: A+
Atmosphere: A-
Service: B+
About the Contributor
Gigi Allen, Staff Writer
My name is Gigi, and it's not my real name, just a nickname. My family is a mix of peace loving hippies, non-strict carefree parenting, over-mommying...